Welcome back to another season of movies under the stars!
Showtimes for May 20th to 22nd
Screen One - 103.3 FM
Screen One: 1st Movie
Showtime: 8:30 PM
Rated: PG
Runtime: 122 minutes
After settling in Green Hills, Sonic is eager to prove he has what it takes to be a true hero. His test comes when Dr. Robotnik returns, this time with a new partner, Knuckles, in search for an emerald that has the power to destroy civilizations. Sonic teams up with his own sidekick, Tails, and together they embark on a globe-trotting journey to find the emerald before it falls into the wrong hands.
Screen One: 2nd Movie
Showtime: 10:45 PM
Rated: PG
Runtime: 100 minutes
When the infamous Bad Guys are finally caught after years of countless heists and being the world's most-wanted villains, Mr. Wolf brokers a deal to save them all from prison.
Screen Two - 104.3 FM
Screen Two: 1st Movie
Showtime: 8:30 PM
Rated: PG-13
Runtime: 126 minutes
Doctor Strange, with the help of mystical allies both old and new, traverses the mind-bending and dangerous alternate realities of the Multiverse to confront a mysterious new adversary.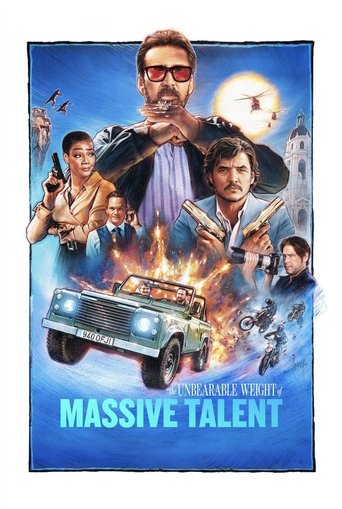 Screen Two: 2nd Movie
Showtime: 10:50 PM
Rated: R
Runtime: 107 minutes
Creatively unfulfilled and facing financial ruin, Nick Cage must accept a $1 million offer to attend the birthday of a dangerous superfan. Things take a wildly unexpected turn when Cage is recruited by a CIA operative and forced to live up to his own legend, channeling his most iconic and beloved on-screen characters in order to save himself and his loved ones.